Dashund Racing in Old World Village
Friday, October 12, 2007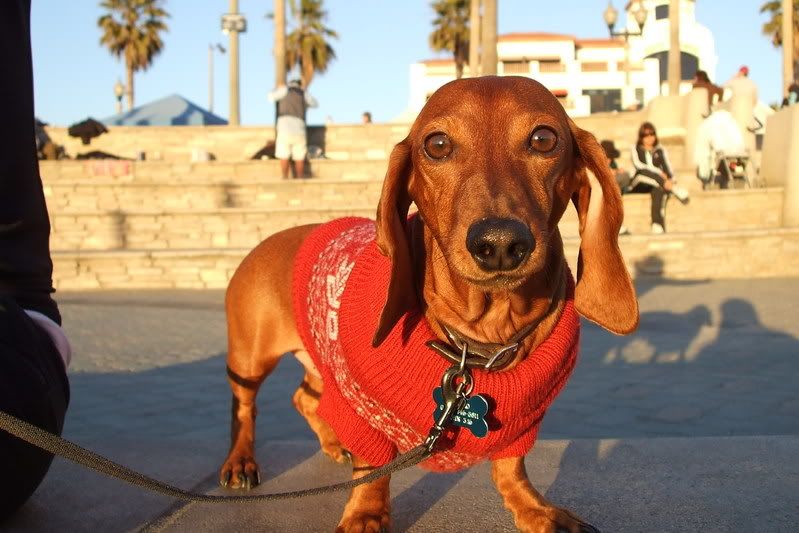 Bring the whole family for Dachshund racing in Old World Village! We have personally taken our 4year old dachshund and it is a great event to have the dogs interact and have fun! If you don't have a dachshund just come for kicks it's something different to do for dog lovers!
Dozens of dachshunds will race down the20-yard cobblestone track as hundreds of spectators cheer them on. Some of the dogs will have tonly rained for minutes with a team of two handlers each who encourage and plead with the little dogs. The winners ride with the mayor in the Oktoberfest Parade.
The dachshund, a type of hound dog, was bred in Germany to hunt badgers and other small prey. Their short legs are ideal for following such prey into burrows-but not so ideal for long, loping strides that might be useful for racing. Dachshund racing gained popularity in the '90s after Miller Brewing Co. held a race in Shreveport, La. spawned by a series of commercials featuring dachshunds. Today, the races have become wildly popular across the country in places like Ohio, Minnesota, Montana, Florida, Missouri, Texas and Alabama. Many races benefit animal shelters or rescue organizations.
Old World Village
7561 Center Ave, Huntington Beach
For info & sign ups: (714) 898-5111
For Event Dates & Times visit: www.oldworldvillage.net